We are here to help you get better!
At Nova Medical Centers, our experts tailor medical treatment to meet your specific needs, health and safety. We pride ourselves on providing rapid, effective care for your work injury and getting you back to an active lifestyle.

Why Choose Nova Medical Centers?
We offer free transportation to and from our centers when you get injured on the job.
Call the nearest Nova Medical Center to schedule a day and time for us to pick you up to be seen for your work-related injury.
We want to get you better sooner, safer, and stronger!
Workers' Compensation Q&A
What is Workers' Compensation?
Workers' compensation is an insurance benefit for employees with work-related injuries and illnesses.
Who pays an employee's workers' compensation benefits?
The patient will not incur any out of pocket expenses. Medical benefits are paid directly to the health care provider who provides your medical care.
What are my responsibilities?
Though every state's laws are different, the below map provides a general overview to guide you through the workers' compensation process.
Recovery and You: Getting and Feeling Better
Knowledgeable Staff
We pride ourselves in having a knowledgeable staff that understands work injuries and strives to deliver personalized treatment for you injury.
No Appointment Necessary
Same day walk-in allows you to quickly speak to a medical professional.
1 on 1 Treatment
At Nova we treat you as an individual and you are not just a number. We have a custom physical therapy treatment plan for you.
All Treatments Available
At Nova, you the patient can be confident that you are able to receive treatments for all work -related injuries.
With a complete medical team in each facility, we pride ourselves on providing rapid, effective treatment for work injuries and illnesses.
We also offer a variety of medical and preventative care services to assist you in overcoming any situation the day may bring.
At Nova Medical Centers, you can count on receiving compassionate care with consideration of your time and privacy.
State of the art facilities
Friendly, knowledgeable and professional staff
High quality patient care
Recovery and You: Returning to Work
Getting injured on the job is hard enough. We want to help you recover and return to work as soon as possible. You, your employer, and Nova Medical Centers can work together to achieve this goal.
Keep your appointments and follow through with your treatment
Update your employer
Express interest in a light-duty job
Work Light Duty if Possible
Continue to earn wages
Returning to work helps retain your earning power
Recover Faster
Easing back into the job can help you recover faster
Job Security
A continued relationship with your employer is very important in this economy
A brief period off work can take money out of your pocket.  Time-loss benefits do not pay full wage.
Studies show the longer you are off work, the harder it is to get back to your original job and wages.
Returning to work and a normal life is good for your mental and physical health.
Better Treatment for Optimal Recovery
Remarkable Approach to Healing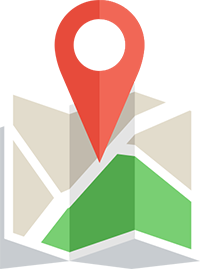 Find a Medical Center Near You!
Minimal wait time and no appointment necessary