Login: REAL-TIME Reporting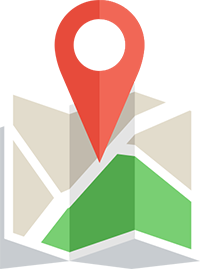 Find a Medical Center Near You!
Minimal wait time and no appointment necessary
Providing comprehensive exams and testing services with real-time reporting to get your workforce hired quickly.
Our occupational health experts provide easily accessible medical care for injured workers to help them recover sooner, safer, and stronger.
We provide direct one-on-one patient care as defined by the American Medical Association.
Getting the proper vaccinations or medications prior to traveling to a foreign country.
Nova Medical Centers' Tele-Triage provides 24/7 access to licensed physicians.
Why Choose Nova Medical Centers?
Employer Net Promoter Score
We all know the last thing we want is an incident but when we do have one it is comforting to know our employees will be treated with a medical staff that is dedicated to occupational workplace medicine. I can attest that Nova is by far the only decision an employer should make when it comes to occupational medicine as well as their interaction with your workman's compensation carrier.
Having a clinic that specializes in occupational care has been a blessing to us as a company. As the employer, with questions regarding billing or care, I have always received responses in a reasonable time frame, and follow up calls from the company's leadership to ensure we were taken care of.
Just a short note to thank you, and the Nova radiology and support staff for the compassionate, professional, medical and support services I received at your collective hands. I feel fortunate to have medical professionals, like all of you at Nova, attending to my injury and the injuries of my UT colleagues.
Discover the Nova Difference
Our focus is getting results, fast. At Nova Medical Centers, we provide safe environments, free of common illnesses, for fast pre-employment testing results and outcome-based work injury treatment.